ABC DRS continues support of Lighthouse Club
The ABC DRS are pleased to announce their continued support the Lighthouse Club (Australia) a construction industry charity.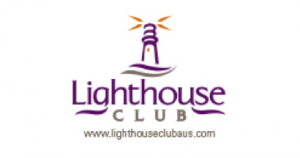 The Lighthouse Club exists to:
Provide financial assistance, welfare and wellbeing advice and emotional and legal support to the Construction Community to relieve hardship and stress.

Promote initiatives aimed at avoiding accidents and improving safety on construction sites.

Support educational initiatives aimed at improving employment conditions and career opportunities within the construction industry.

Support and deliverlocal and national events that embrace networking, fundraising and fellowship within the construction industry
ABC DRS will be supporting the following two industry networking events:
Thursday, 21 January 2016 in Brisbane – Pav Bar, Stamford Plaza Hotel, Cnr Edward & Margaret Streets, 5:30pm – 7:30pm.
25 February 2016 in Sydney – The Rooftop Terrace, Metropolitan Hotel, No1 Bridge Street, Sydney.
Proceeds from the night will go towards supporting The Lighthouse Club's continued charitable efforts. Please feel free to come along and meet your fellow construction industry experts and support a valuable cause.
Find out more.
You can find out more about the Lighthouse Club via the charity's website linked below.
You're also welcome to contact ABC DRS for further details.